St Andrews | The Home Of Golf
New for 2016 – Kinburn are delighted to introduce custom golf tours, tailored to your requirements. Bed and breakfast accommodation, airport transfers, golf course transfers, pre-booked tee times and dinner reservations can all be included. Please contact for further details.
St Andrews is recognised internationally as the 'Home of Golf', a distinction based upon 600 years of sporting tradition.
The variety and quality of the courses mark the town as the premier destination for golfers from all over the world. As all are within ten minutes drive time of the town centre, there is nowhere else in the world where you will find such a concentration of high quality courses – including eight of championship class.
St Andrews also regularly plays host to major golfing tournaments, such as The Open hosted in 2015, as well as the annual Alfred Dunhill Links Championship.
For our golfing guests, we are happy to provide any information you may need and assist you with local tee times.
The  links courses in St Andrews including the Old Course are managed by the St Andrews Links Trust and a wealth of information can be found at their website.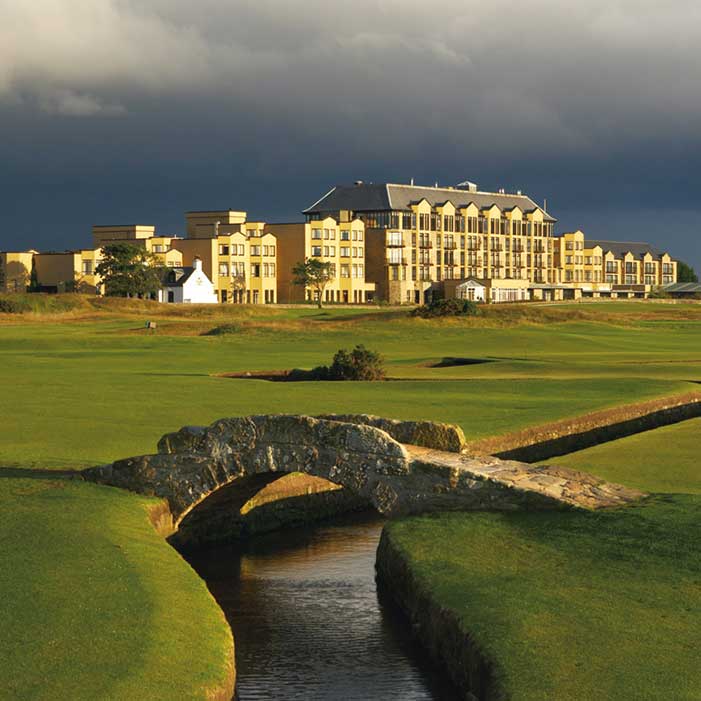 ""Me and my friend visited St Andrews and Kinburn Guest House in the end of August. Our trip was succesful with the help of people in Kinburn! We are thanking Elaine and Derek for the hospitality and excellent service in guest house and also related to golf tee time arrangements! I can recommend for all the golfers this guest house!"
CONTACT US TO CHECK AVAILABILITY AND SECURE OUR BEST POSSIBLE RATES FOR YOUR VISIT TO ST ANDREWS
St Andrews is famously known around the world as the Home of Golf. Everybody has heard of the Old Course, but in addition there are other world class courses in and around Fife.